Safari Island - RESORT-SAFARI-SPA
This Island is the only resort Island in the Maldives which provides a unique private boat tour experience for FREE (when you stay a minimum of 7 nights).
Plan your own Safari Boat tour to your needs, which can include, Sandbank trip, Island Hopping, Local Island Visit, Snorkelling, Dolphin Trip, Diving (charges apply), Manta Trip or just cruising around which allows within the time allocated for the boat trip on 100% Complimentary Basis.
Safari Island is surrounded by a beautiful house reef only a few meters away from the beach.Once settled in, it is time to enjoy the underwater beauty of the house reef. There is no restriction on snorkelling around the island. Collect your equipment and dip into the cooling water to view coral gardens and shades of all colour.
คุณสมบัติพิเศษ
การล่องเรือโดนี่ (Dhoani cruise) สไตล์มัลดีฟส์แบบหรูหรา - ทริปเต็มวัน (Full Day Trip), ทริปครึ่งวัน (Half Day Trip),และทริปแบบข้ามคืน (Overnight Trip)*
* พัก 7 คืน และรับทริปเดย์ทัวร์ 1 วันเต็ม ด้วยเรือโดนี่ (สไตล์มัลดีฟส์) แบบส่วนตัวที่หรูหรา
* พัก 14 คืน และรับทริปเดย์ทัวร์ 2 วันเต็ม ด้วยเรือโดนี่ (สไตล์มัลดีฟส์) แบบส่วนตัวที่หรูหรา หรือ ทริปทัวร์แบบข้ามคืน 1 คืน
รอบๆเกาะ มีแนวปะการังสำหรับดำน้ำตื้น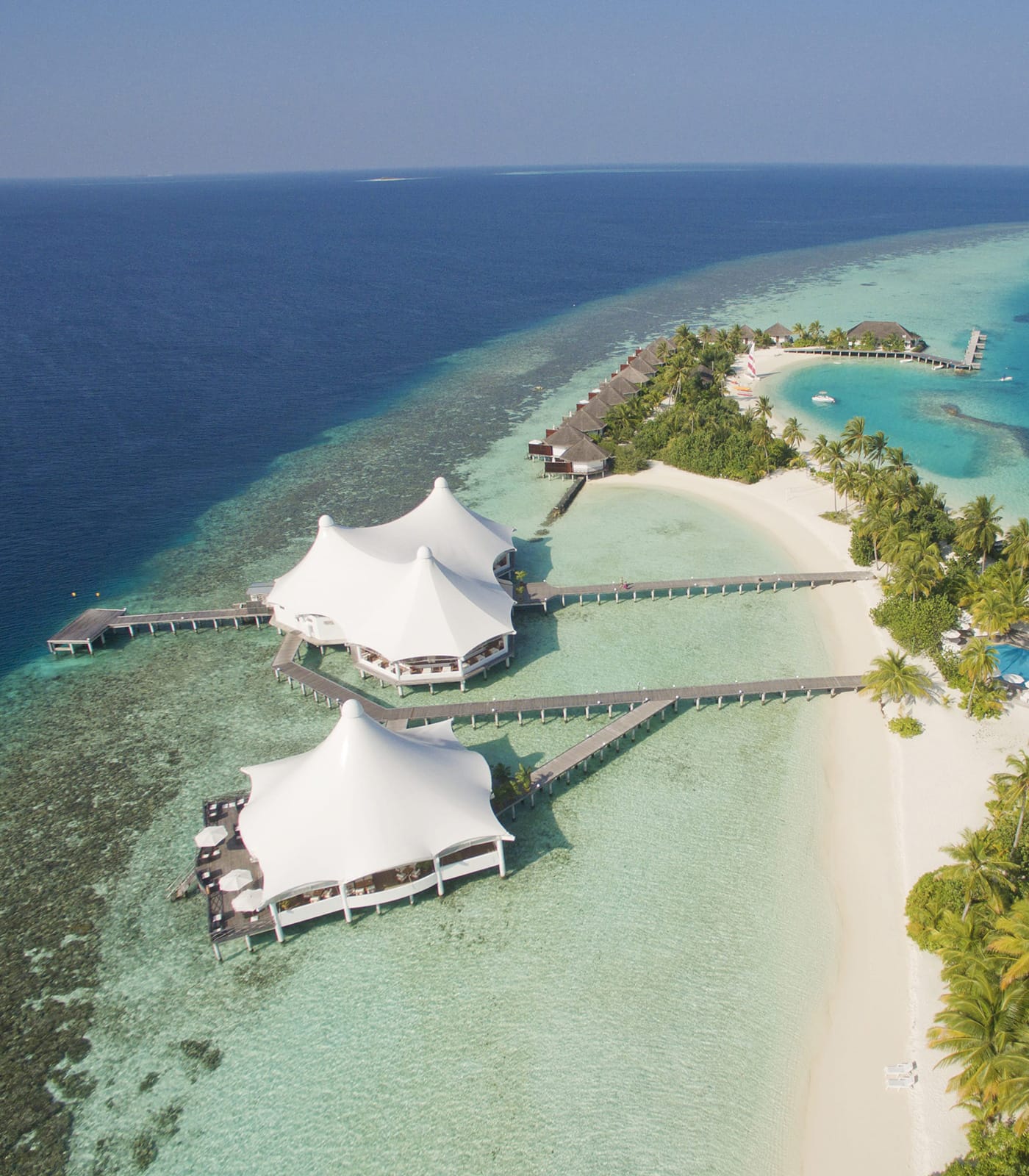 การเดินทางมาที่นี่
"ซาฟารีไอส์แลนด์รีสอร์ทแอนด์สปาตั้งอยู่ในใจกลางของอารี อะทอลล์ เหนือ (North Ari Atoll) ในสาธารณรัฐมัลดีฟส์ ขนาดของเกาะกว้างประมาณ 30,000 ตารางเมตร ประกอบด้วยต้นปาล์มที่ไหวและพืชพรรณอื่น ๆ นอกจากนี้ เกาะนี้ยังล้อมรอบด้วยหาดทรายขาวละเอียดและน้ำทะเลที่สวยใส ซึ่งรวมถึงหนึ่งแนวปะการังใกล้ที่พัก (house reefs)ยอดนิยมของมัลดีฟส์สำหรับการดำน้ำ เกาะนี้อยู่ใกล้กับจุดดำน้ำที่สวยงาม (Fish Head & Alikoirah Faru) ในมัลดีฟส์ ทำให้เหมาะอย่างยิ่งสำหรับผู้ที่ต้องการเพลิดเพลินกับความงามใต้น้ำ รีสอร์ทให้บริการล่องเรือส่วนตัวในสไตล์ซาฟารีทัวร์ บนเรือโดนี่ (dhoni) ซึ่งเป็นเรือไม้แบบดั้งเดิม พร้อมการตกแต่งที่หรูหราทันสมัย"
ฤดูกาล
ที่มัลดีฟส์มี 2 ฤดูกาล:
ฤดูที่มีนักท่องเที่ยวมาก (High Season) ตั้งแต่เดือนพฤศจิกายนถึงเดือนเมษายน ถือเป็นช่วงไฮซีซั่นและมักต้องจองล่วงหน้าในช่วงฤดูการท่องเที่ยวนี้
ฤดูที่มีนักท่องเที่ยวน้อย (Low Season) เดือนพฤษภาคมถึงเดือนพฤศจิกายน ถือว่าเป็นช่วงโลวซีซั่น คุณอาจพบกับราคาที่ดีที่สุด พร้อมกับข้อเสนอพิเศษที่ยอดเยี่ยมในช่วงฤดูการท่องเที่ยวนี้
ทำให้การเดินทางของคุณพิเศษ
มาพักกับเรา
BOOK NOW